Grilled Plantains (Pisang Tanduk)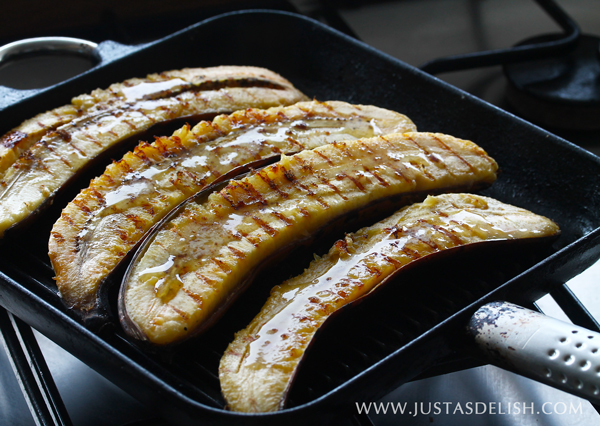 Recipe type:
Snack / Dessert
2 semi-ripe Plantain / Pisang Tanduk (slightly soft with some brown spots)
1 teaspoon Butter - cut into 4 pieces
½ teaspoon Jaggery / Coconut Sugar
Cut the plantain in half lengthwise.
Preheat your grill to medium heat, then place the plantain halves on direct heat, skin side down, for about 8 minutes. They will be ready to flip when the bottoms are browned and the fruit starts to detach from the peel.
Set the heat to the lowest before flipping over to the fruit side (this reduce burning). Grill with the fruit side down for about a minute, Then serve immediately with a piece of butter and sprinkle of jaggery.
Recipe by at https://justasdelish.com/grilled-plantains/