Nourishing Red Dates Tea - 2 Ways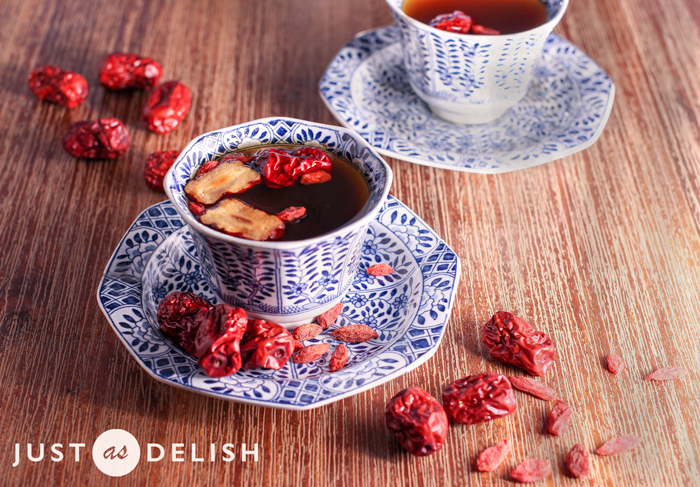 Remove seeds from the dates
Bring all ingredients to boil in a pot, then switch to low fire to simmer for 30 minutes.
Tea is ready to enjoy by straining the ingredients, and just drink the liquid.
nd method (which I prefer) - blend the concoction and drink up all the fibre.
Recipe by at https://justasdelish.com/blog/red-dates-tea/