Thai Pumpkin Mushroom Red Curry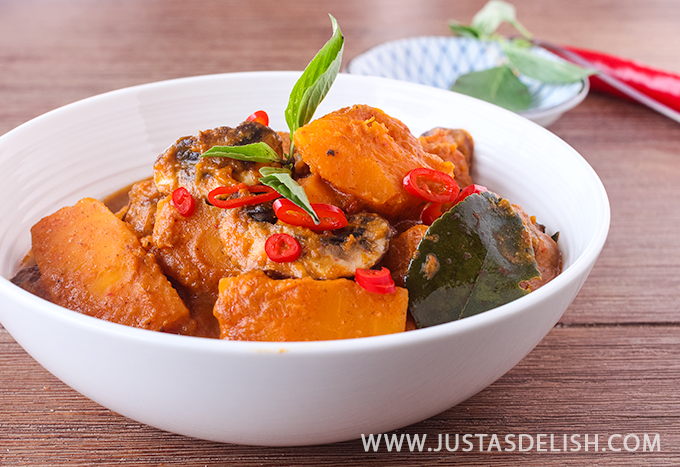 3 tablespoons Thai red curry paste
100ml coconut milk
600 grams pumpkin - cut into cubes
1 cup brown mushrooms / oyster mushrooms - sliced
1 tablespoon fish sauce
2 kaffir lime leaves
A handful fresh sweet basil
½ red chili - thinly sliced
Bring coconut milk to a boil in a large pot over high heat, stirring frequently.
Just before boiling add the curry paste and stir to mix well homogeneously. Once blended, add water and pumpkin. Boil until pumpkin is cooked through, less than 10 minutes. Check the pumpkin by piercing with a sharp knife, it should retain some firmness (al dente).
Add in the mushrooms and fish sauce. When it is cooked, add the Thai basil leaves or kaffir lime leaves, stir in to mix and then immediately switch off the fire.
Serve with more fresh herbs and chili.
If Thai sweet basil is not available in your area, either omit or substitute with coriander
Recipe by at https://justasdelish.com/pumpkin-mushroom-red-curry/