Grilled Turmeric Beef / Daging Bakar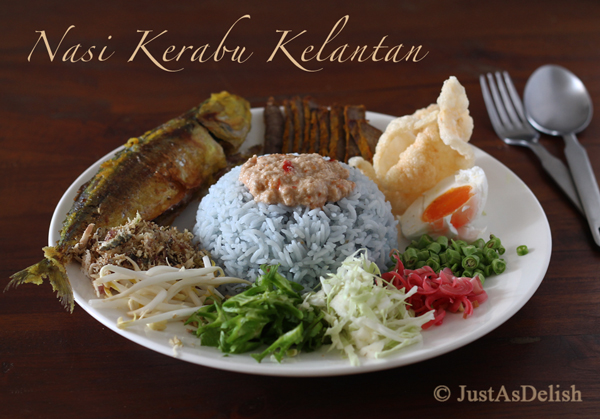 Author:
Adapted from Betty Saw's Cookbook & Mykitchensnippet
Cuisine:
Malaysian, Asian
150 gm of any tender cut Beef
1 teaspoon salt
2 teaspoon Turmeric powder
1 tablespoon Oil
Marinate beef with salt and turmeric (preferably for a few hours).
Rub the grill pan with some oil and place on low heat. (If you are using oven or toaster grill, rub the wire tray with oil and pre-heat oven to 400F/180C).
Rub beef pieces with oil and place onto the oiled pan. Grill for about 15 minutes on each side. or until the surface looks dry. (If using oven or toaster, grill for 40 minutes turning once every ten minutes). Leave beef to cool down and slice thinly to serve.
Recipe by at https://justasdelish.com/nasi-kerabu-kelantan/