Lotus Root Soup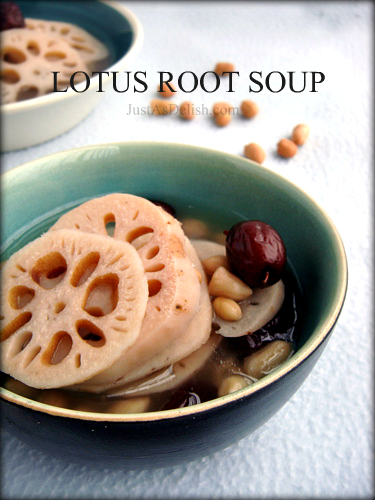 1kg fresh Lotus Root - peeled & sliced 1mm thick
1 Chicken Carcass (or 500g Pork bones/ribs)
½ cup Peanuts
½ cup Dried Red Dates
1.5 liter Water
Salt to taste
Bring water to a boil in a huge pot.
In a big bowl, blanche the chicken carcass with boiling water to get rid of the scum.
Add in blanched chicken carcass with lotus root, peanuts and dried red dates.
Simmer on low heat for about 2 hours or until the lotus root reach your desired softness. Season with salt to taste.
Recipe by at https://justasdelish.com/lotus-root-soup/