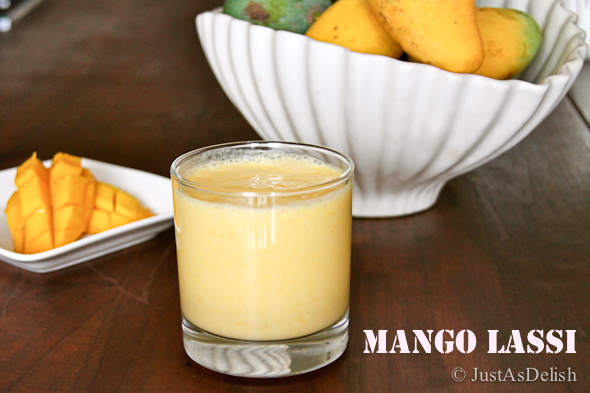 300g Mango - cut into small pieces
450g Plain Yogurt
1-2 tablespoon Sugar (depending on how sweet is your mango)
1 tsp Ground Ginger (optional)
100ml Milk or more
Put all the ingredients in blender and blend well together. Add more milk until you reach the consistency you like.
Add ice cubes & drink up!
Recipe by at https://justasdelish.com/mango-lassi/