Grilled Lemongrass Beef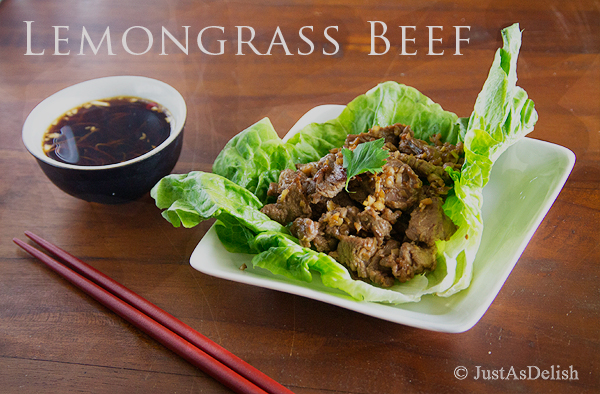 400g Beef Chuck or Flank - slice thinly against the grain
1 teaspoon Sugar
3-4 large cloves Garlic - finely minced
2 stalks Lemongrass - finely minced
1 tablespoon Fish Sauce
1 tablespoon Soy Sauce
2 tablespoon Vegetable Oil
½ Red Bird Chili - thinly sliced
½ tablespoon Minced Garlic
2 tablespoons Fish Sauce
1 juice of large Lime
In a wide, shallow bowl, whisk together sugar, pepper, garlic, lemon grass, fish sauce, and 2 tbsp. olive oil.
Add beef, toss to coat, and refrigerate 2 hours.
Grill the beef, or pan-sear in an oiled pan, until just done, about 20 seconds on each side or to desired doneness.
Serve garnish with cilantro and Vietnamese dipping sauce.
Add all ingredients to a small bowl and whisk to combine.
Recipe by at https://justasdelish.com/grilled-lemongrass-beef/