Asam Prawn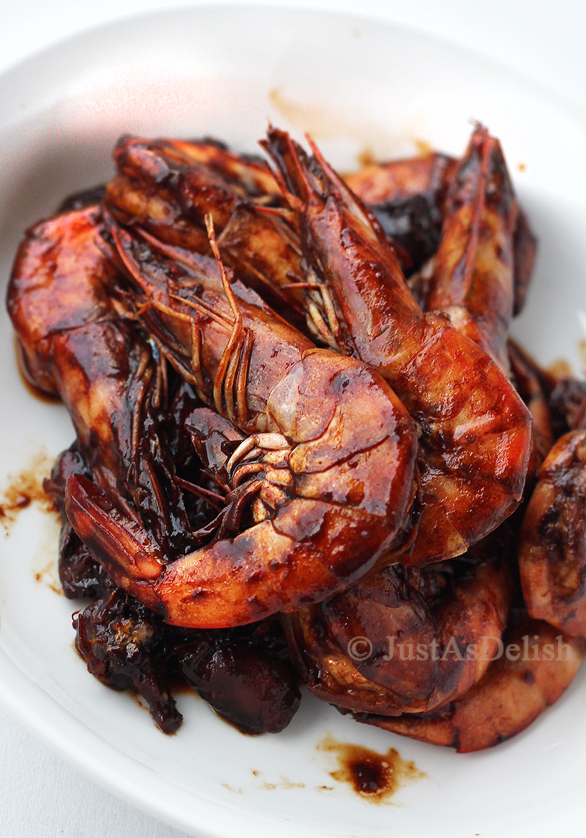 Cuisine:
Malaysian Nyonya
600g Big Prawns - cut away the tentacles and devein
2 tablespoon Asam Jawa (Tamarind Paste)
2 tablespoon Dark Soya Sauce
1 tablespoon Sugar
1 tablespoon Cooking Oil
Mix dark soya sauce, sugar, asam and prawns in a mixing bowl for 5 minutes.
Heat up cooking oil in the work to medium/high heat
Add the seasoned prawns and stir fry till the shells starts to show some caramelization. This is a dry sticky dish.
Serve immediately.
Recipe by at https://justasdelish.com/blog/asam-prawns-tamarind-prawns/