Mango Chia Dessert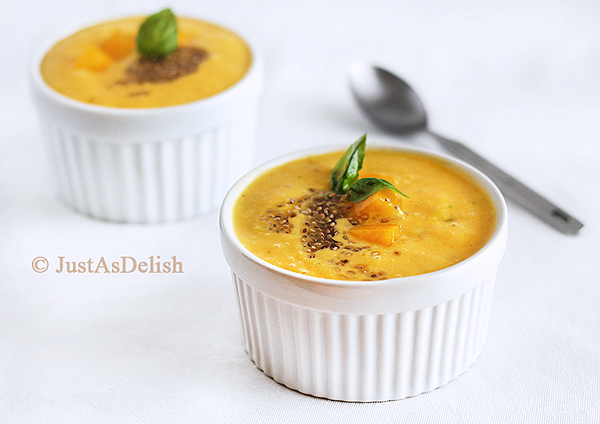 Author:
inspired by Ping's Pickings
2 medium-sized ripe Mangoes
200ml Coconut Milk
Honey to sweeten (or any preferred sweetener)
2-3 Sweet Basil Leaves (optional)
2 tablespoon Chia Seed
5 tablespoon Water
Add chia seed with water in a small bowl, leave it to soak & bloom for about 10minutes.
Meanwhile, peel and dice mangoes. Set aside 2 tablespoon of diced mangoes for garnishing.
Place mango, coconut milk, honey and sweet basil leaves (if using) in a blender, and blend till smooth.
Stir in soaked chia seeds and refrigerate. Serve chilled and garnish with cubed mangoes.
Some mangoes are already naturally sweet, add sweetener if needed
Recipe by at https://justasdelish.com/mango-chia-dessert/