Baileys Banana Chocolate Ice Cream - The Easiest Chocolate Ice Cream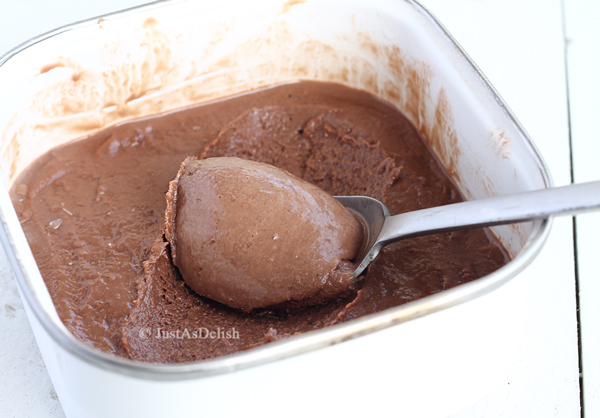 Author:
Adapted from davidlebovitz.com
55 g Bittersweet or semisweet chocolate – broke n into small pieces / chopped
6 tablespoons (80 ml) Milk
6 tablespoons (80 ml) Baileys liquor
1 Banana, medium-sized ripe – sliced
Melt the chocolate with the milk in a small bowl set over a pan of simmering water (or melt in the microwave).
Add the melted chocolate with the rest of the ingredients into the blender and blend until smooth.
Pour into a freezer proof or metal container, cover, and freeze for at least 4 hours.
Recipe by at https://justasdelish.com/baileys-banana-chocolate-ice-cream/