Chicken Teriyaki for Asian Food Fest (Japan)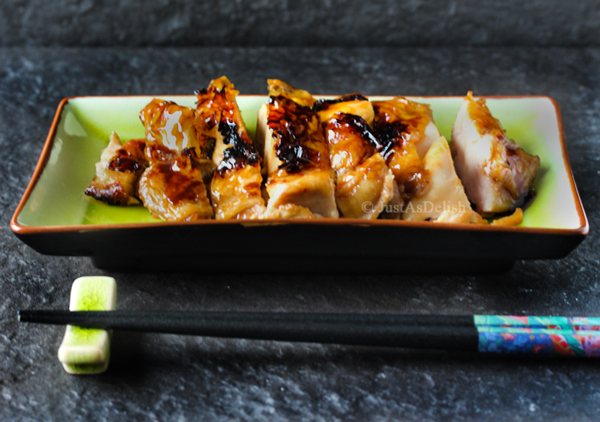 2 skin-on filleted (boneless) chicken thighs
2 tablespoon Water
1 tablespoon Japanese Soy Sauce
1 tablespoon Brown Sugar
1 tablespoon Mirin
Combine the water, soy sauce, brown sugar and mirin in large ziploc bag and add the chicken thighs. Place in the fridge for at least an hour.
When you're ready to grill the chicken, turn the broiler on. Put the wire rack on a baking tray and put the chicken thighs skin side down onto the rack. Place the tray on the upper slot of oven and grill for about 15 minutes or until it turn brown.
While waiting for the chicken, make the teriyaki sauce. Add the sauce ingredients to a small pot and boil over medium heat until the sauce is glossy and slightly thick. It will have a slight caramelized taste but be careful not to burn it. (If you prepare the sauce in advance, it will further thicken when cooled down).
Recipe by at https://justasdelish.com/chicken-teriyaki/