2-Ingredient Banana Pancake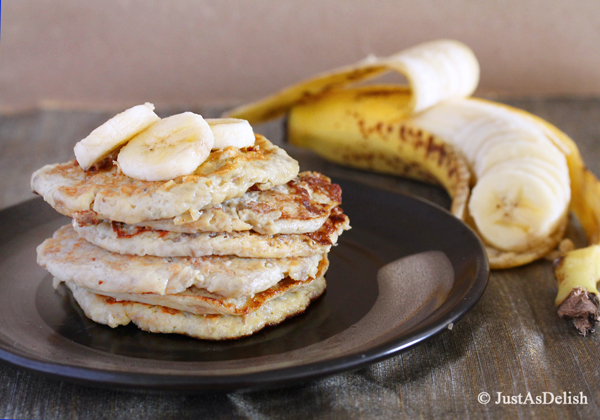 Recipe type:
Breakfast. Snack
2 Medium Bananas (about 250g with skin)
1 Large Egg (66g with shell)
Mash bananas with fork until mushy. Add in egg and whisk well.
Heat non-stick pan on medium heat. If using normal pan, grease pan with a little butter or oil.
Use a about ¼ cup (or less) to scoop the batter and slowly pour onto pan. When the pancake is set on and starts to form bubbles on the top layer, gentlly use a spatula (preferly silicon) to loose the bottom and flip over. (Note: Be careful when flipping because the batter is very soft and the pancake might break). Continue with balance of batter.
Recipe by at https://justasdelish.com/2-ingredient-banana-pancake/