I believe preparing healthy Asian food is easy and fun.
Serving healthy food does not have to be complicated or involves expensive superfood. You don't have to be on 'a diet' or deprive yourself. AND Healthy food can be delicious.
All you need is simple tweaks to your daily routine.
---
What others say:
"It's all simple to make thanks to JustAsDelish. Who says you can't eat healthy and still enjoy your favourite foods?" – Jes
"When dinner is packed with flavours like this meal, I dont miss carb at all. Thank you for sharing/teaching me how to cook dhal stew/soup. Super delish!" – Evelyn
"Made your recipe with my daughter over the weekend and they disappeared as quickly as I could cook it. Tasted pretty much as I remember it. Thanks for the delicious recipe!" – David
---
Now, imagine for a moment..
Week after week, you feel more confident in the kitchen and you're actually enjoying yourself. Preparing food become easier, and you don't have to spend hours in the kitchen. Your family enjoys mealtimes together like how it was when you grew up. You feel proud that your family get to eat healthy Asian food and at the same time, you are feeling lighter and more energised. You now have more time and energy to spend with your family.
---
When you join the JustAsDelish community, you will learn easy Asian recipes and develop routines so that you can have more time for the things you love.
---
Hi, I'm Shannon!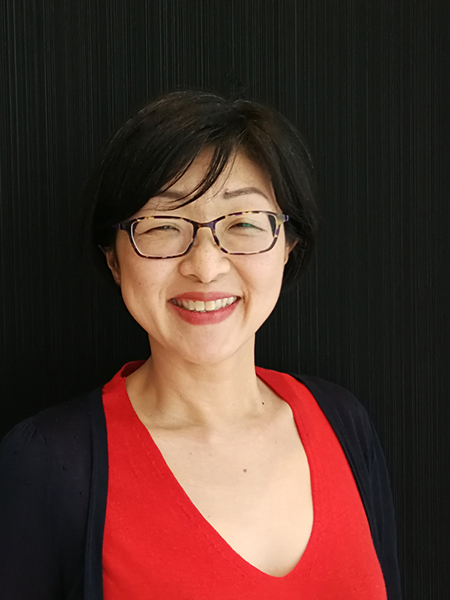 As a young adult, I was constantly fatigue, low energy and overweight with crazy mood swings. After years of crap food, my body crashed in my early 30s. I needed extra hours of sleep during the day to recover from fatigue. I could not work. I was depressed and desperate for answers.
One after another health issues cropped up, I adapted to the every new curveball that thrown at me with food and lifestyle changes. Finding healing solutions became my life. Nope, it wasn't at all easy but I never not lost sight of creating quick and simple healthy recipes that are equally tasty. Together with holistic medical practitioners' protocols, my health significantly improved. Along the journey, I discovered that healthy eating is actually not as hard as I initially thought and superfoods are not all necessary. The sweet bonus – I unexpectedly reached my ideal weight effortlessly.
I have done it, and let me help you get there, too.
I know that homemade meals can be a luxury for busy schedules. We just want simple comforting flavours we grew up with (made healthy) , and quick and easy techniques (Who has the time when we're dead tired after a long day?). Not buying into quinoa or chia seeds trend, not because we dont like exploring new ingredients, we are just being real.
You are in the right place.
I'm here for you. You can do this, and I want to help you get there.
Shoot me your questions anytime. Celebrate your success in the kitchen with me on Facebook. I can't wait to get to know you!
AS SEEN ON