The best Flourless Chocolate Cake ever – decadent rich chocolate flavor with an airy souffle-like texture! Healthy & impressive dessert. Gluten, grain, nut & dairy free.
If you have not noticed by now, there is only one whole cake recipe here. There are a handful of baking recipes but I try not to venture into cakes. Baking is not one of my strengths when it comes to inventing healthy, gluten and/or dairy free recipes, and every time the cake ended up being the casualty because I have forgotten baking is not easy.
Flourless chocolate cake has been on my baking list for a while (having pinned a dozen of flourless chocolate cake recipes). I was all pumped up to make one for the year end celebration with my awesome new Tefal Kitchen Machine and having dreamt about blogging how easy the recipe was and how amazing the cake is.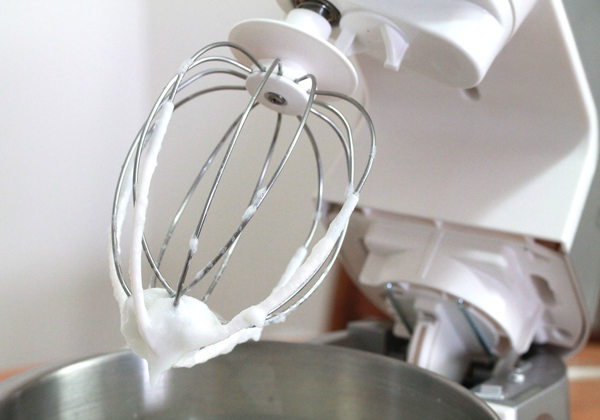 Of course I have to test the recipe first before the actual party. Using a round cake tin instead of a spring form cake tin (that all flourless chocolate cake recipes call for), the cake pulled away from the sides with ugly wrinkles after it cooled down. The top part was light and airy like I expected, but the bottom was fudgy and dense. Gah. Another casualty cake but it was delicious!
Like I said, I forgot that baking is not easy when I'm silly enough to invent recipes of which I have zero experience. Oh well, the voice in my head goes.. You know this happens every time you bake. Baking is a science! And you're bad at science (could not deny that!). Just give it one more try and I bet you'll nail it, because in the end you always do.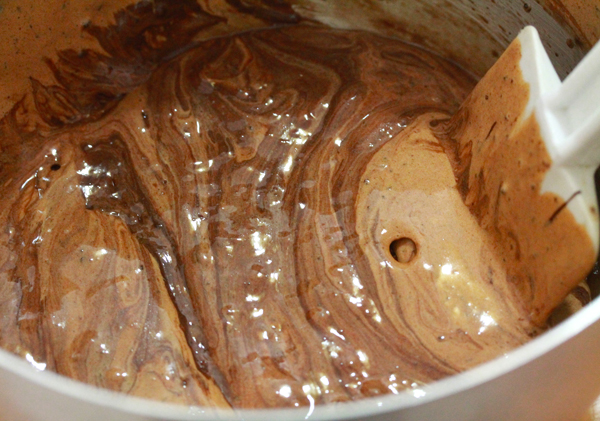 So 3 days later (after the casualty cake was "polished off" by my sister's colleagues), sleeves rolled up and ready to face the 2nd challenge. After watching a dozen of videos on flourless chocolate cake, armed with a spring form cake tin and the powerful Kitchen Machine; it is indeed pretty effortless to whisk the egg whites and yolks to perfection within minutes. And soon after, the most amazingly perfect flourless chocolate cake emerged. The best I've ever tasted!
I brought the cake to the workshop I was attending the next day, and it made me really, really proud to see the faces that lit up the minute each participant took a bite. Every bite is light, fluffy and pure chocolate decadence, that you would tend to want an extra slice (which everyone did!), which is alright with this healthier cake. It has the rich chocolate flavor that I crave for and an airy souffle-like texture without any of the fuss.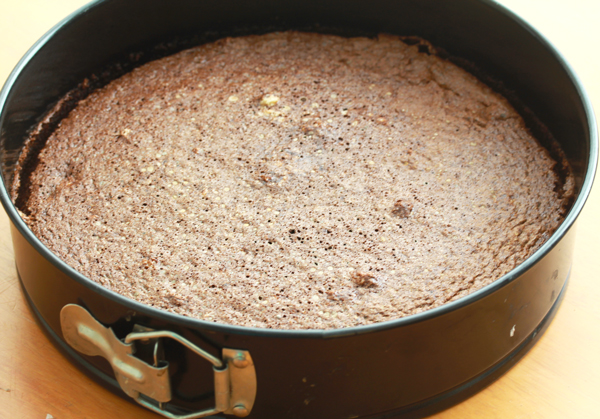 So this Flourless Chocolate Cake is it. The cake is gluten free, grain free, nut free and dairy free; made with only four ingredients – good quality dark chocolate, cocoa powder, eggs and natural sweetener. The molasses lends the special flavour and richness that I love in the cake.
Molasses, the waste product of manufacturing white sugar, is a nutrient-rich, low-glycemic sweetener. Sugar is extracted from boiled-down sugarcane juice by mechanical means, and what is left after extraction is molasses. The nutrient content in molasses varies depending on the grade of molasses, the article here explains how sugar and its different byproducts are made.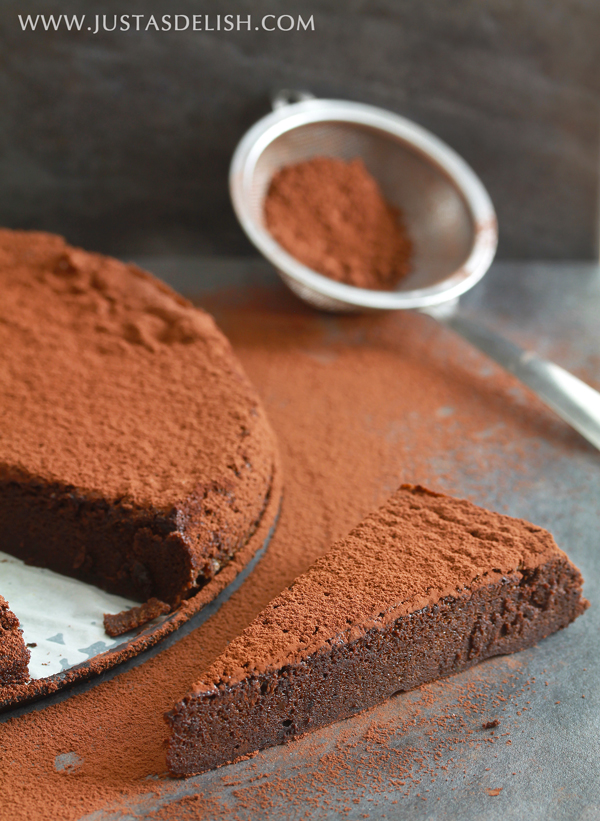 I'm bold enough to say this Flourless Chocolate Cake recipe is a MUST to have up your sleeve. You're just four ingredients away from this impressive dessert, so get ready to wow your guests without worrying about leaving out friends with food intolerance. After all, I believe that Julia Child said it best, " A party without cake is just a meeting!"
Note:
* My Tefal Kitchen Machine was sponsored by Tefal Malaysia. I only work with brands that I personally love and are inline with my philosophy. All opinions expressed on this blogpost are my own.

Flourless Chocolate Cake (Gluten, Grain, Nut & Dairy Free)
The best Flourless Chocolate Cake ever - the rich chocolate flavor that I crave for with an airy souffle-like texture!
Ingredients
8 Medium Eggs (about 60g each) - separated
140g Molasses Sugar or Brown Sugar
23g Cocoa Powder & more for dusting
200g 60% Dark Chocolate (I use Callebaut 60%) - finely chopped
a Pinch of Salt - optional

Equipment
10" Springform Cake Tin - lined
Cake Mixer (I use Tefal Masterchef Gourmet Kitchen Machine)
1 large Mixing Bowl
1 medium heatproof Bowl
Small Pot
Instructions
Pre-heat Oven to 135C. Line the bottom of a 10" springform cake tin with baking paper and oil the sides with butter/olive oil.
Bring a small pot with a bit of water to simmer. Place dark chocolate into a heat proof bowl, and place on top of the pot melt the chocolate.

Meanwhile, whisk egg whites on high speed to soft peaks, the egg whites look light, airy and will flop down when turn over. Transfer the whisked egg whites to a big bowl to set aside.

Add egg yolks and molasses into the 1st bowl, and whisk on high speed until pale yellow and airy. Add in cocoa powder and whisk well.

Remove the bowl from the mixer, add in melted chocolate and stir well with a rubber spatula.

Stir ¼ egg whites into the batter to lighten the batter, then gently fold in the rest of the egg whites. It's ok if there's a few streaks of egg white, don't overfold or the cake will deflate. This video shows how to beat the egg whites and fold into the liquid batter.

Pour batter into the prepared cake tin, and smooth the top with a rubber spatula.

Bake until the cake pulls away from the sides of the tin and is set in the center, 45 to 50 minutes. Cool completely on a wire rack; remove sides of tin. Best to serve at room temperature, dusted with cacao powder. Top with some berries if preferred.

Notes
* If you do not have a springform pan, half the recipe and use 12 individual ramekins.