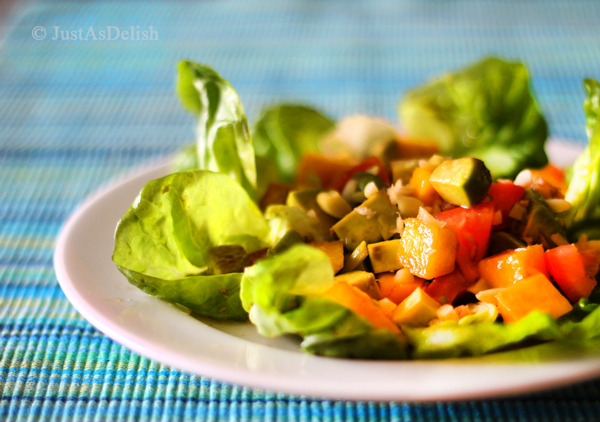 My trip with mama to Pulau Pangkor 3 weeks ago was truly fun and relaxing. As mama always have a busy mind, I was afraid a trip with nothing to do except relaxing on the beach would be boring for mama. Glad that mama looked relaxed and enjoyed herself on the beautiful island filled with idyllic fishing villages.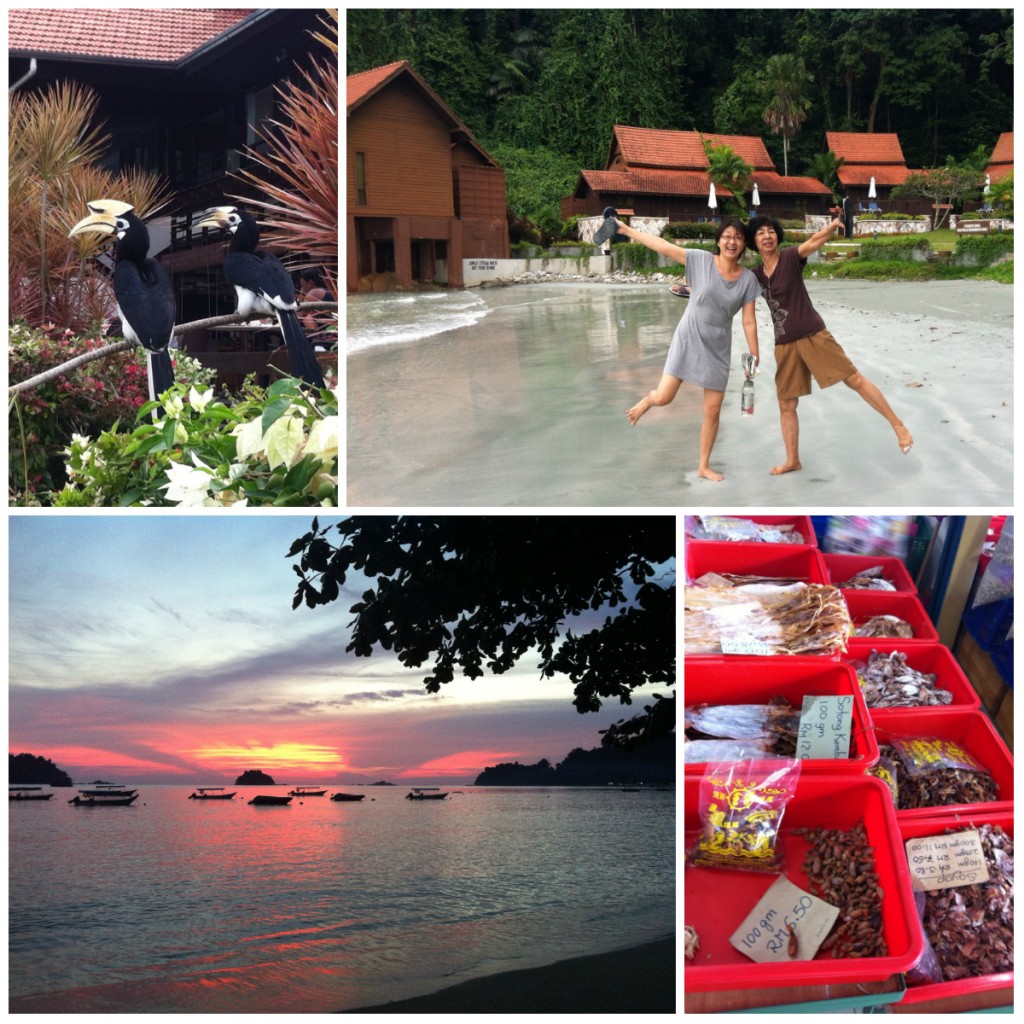 The following weekend was a working trip to another island – Pulau Langkawi. Managed to grab some time off to hop around the surrounding island clusters. The highlight of this trip was eagle feeding – about 30 eagles were circling and  swooping down to the sea surface to grab the food that was left for them. Unfortunately, my camera speed was not fast enough to capture this magnificent moment.
After 2 weekends on the beach, I thought I would be fully recharged. Alas, looking at the whole pile of work stacked up made me wish I'm back on the islands. The mind was still on holiday, moping around and unwilling to work.. I'm sure you will agree with me.. you need another vacation to recover from a vacation.
And not to mention my high tendency of over indulging in food during my vacations.. bloated and many kgs heavier, I just want something simple and light like this Hawaiian Salad.. If I can't be on an island, I bring something from an island to me.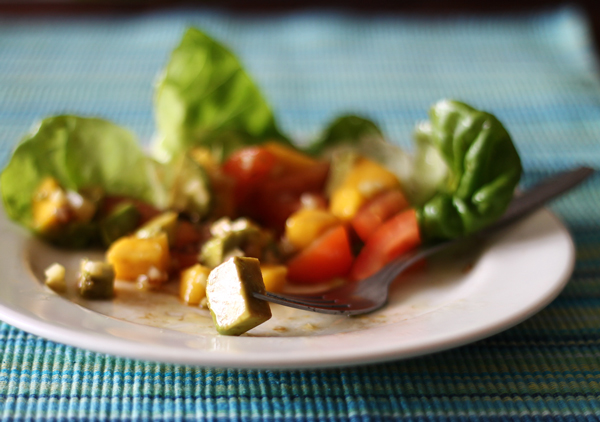 Even though this salad is only fruits and avocado, each bite is packed with goodness. Avocados provide nearly 20 essential nutrients, including fiber, potassium, Vitamin E, B-vitamins and folic acid. The balsamic's sweet-tart flavor enhances this fruity salad. The original recipe here includes grilled shrimp, which I omitted.

Simple Hawaiian Salad
Hawaiian Salad (Avocado, Papaya, Mango, Macadamia Nuts with Balsamic Vinaigrette), filled with lots of goodness
Ingredients
200g

Salad Greens (use a mixture of lettuce and arugula)
1 Avocado - cubed
½ medium Papaya - cubed
1 Mango - cubed

100g

Cherry Tomatoes - cut in halves

100g

Macadamia Nuts - roasted & finely chopped
Balsamic Vinaigrette
⅛ cup Balsamic Vinegar
¼ cup Extra Virgin Olive Oil
½ teaspoon finely chopped Garlic
½ teaspoon finely chopped Shallots
Salt and pepper to taste
Instructions
In a large bowl toss salad greens with about half of the prepared Balsamic Vinaigrette; set aside.
In another bowl, toss avocado, papaya, mango and macadamia nuts; toss with remaining Balsamic Vinaigrette, and salt and pepper to taste.
Arrange equal portions of the salad greens and avocado mixture and serve immediately.
Balsamic Vinaigrette
In a screw top jar, combine all ingredients. Cover jar tightly and shake vigorously for 20 seconds. Makes about ¾ cup.