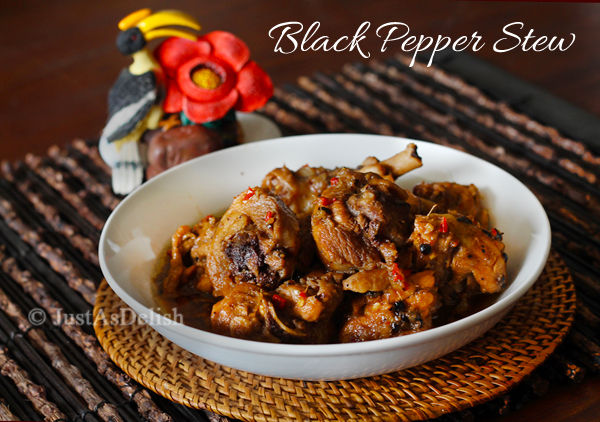 This month's Malaysian Food Fest brings us to the state of Sarawak. Known as Bumi Kenyalang ("Land of the Hornbills"), Sarawak is the largest of Malaysia's States and one of the two States located on the third largest island in the world — Borneo. With little knowledge that I have on Sarawakian dishes, my research brought new understanding and delights into my life.
The Dayak are the native people of Borneo. It is a loose term for over 200 riverine and hill-dwelling ethnic subgroups, located principally in the interior of Borneo, each with its own dialect, customs, laws, territory and culture, although common distinguishing traits are readily identifiable. As Sarawak contains large tracts of tropical rainforest, the food of the natives are hugely influenced by the natural resources surrounding them whether it's the jungle, forest, sea or rivers. Activities like foraging, hunting and fishing were important for food source.
Among the Sarawak food that I found served in hotels is Dayak Black Pepper Stew, and was fortunately  to have found a recipe from Sarawak Ethnic Cuisine by Nimi (a Bidayuh girl from Bau, Sarawak). According to Nimi, if this Dayak dish is to be called a French dish, this should be equivalent to French coq au vin, or boeuf bourguignon. Now this is a dish I've to got try.
Nimi said, this stew can be used with many types of meats especially exotic animals such as bats, squirrel, wild boar, pigeon and any animals they can find in the jungle. (eerr.. I'm not sure if I can chow down if I am served bats..) The stewing process certainly helps to soften the tough meat. As the Dayak in general is the main producer of black pepper in Malaysia, maybe that is why black peppercorn is use liberally in this stew, which is a little overpowering for my liking.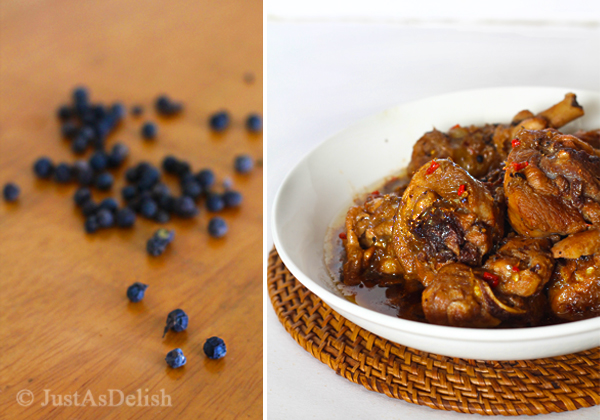 The combination of all the ingredients gives a very fragrant aroma during the cooking process. I'm overall very satisfied with the recipe, the meat just falls off the bone and the well balanced flavours made the dish very appetizing. More rice for me please. There goes my low carb diet..
Do you know how to butcher a whole chicken to small pieces? Below is a helpful tutorial from Rouxbe Online Cooking School. I've learnt many useful cooking techniques from their videos.
I am submitting this dish to 
Malaysian Food Fest
, Sarawak Month hosted by Sharon of 
Feats of Feasts
 and also to
Malaysian Muhibbah Monday
hosted by
3hungrytummies
.
.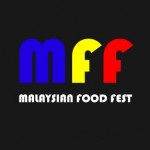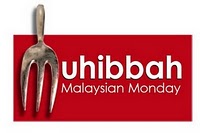 Updated 1st Dec 2012: The Sarawak Black Pepper I used is bought from my last trip to Sibu, a chef told me that he can't find Sarawak Black Pepper in KL. It's strange that our own homegrown Black Pepper is exported. If anyone know where it's sold in KL, let me know.
Or you can buy them online via http://www.pepper-passion.com/
Ethnic Dayak Black Pepper Stew, full of flavour with Sarawak Black Pepper
Author:
Sarawak Ethnic Cuisine
Ingredients
500g Meat (I used chicken, let the exotic animals stay in the forest)
5 cloves Garlic
5 Shallots
5cm Ginger
3 tablespoon Black Peppercorn - coarsely pounded
1-2 Cili Padi (Bird Eye's Chillies)
1cm cube Belacan (Shrimp Paste)
Salt to taste
Cooking oil for saute
2 liter water
Optional: (I add in Asam Keping)
Any sourish vegetables such as Terung Dayak (yellow eggplant), Pucuk Daun Kedondong (Ambra Leaves) or Pucuk Daun Mengkudu (all slice thinly)
1 piece Asam Keping (Dried Tamarind) for added sourish if preferred
1 piece Turmeric Leaves for additional fragrance
A dash of Whiskey
Instructions
Pound garlic, shallots and ginger together using pestle & mortar, or food processor.
Finely chopped bird eye's chilli and shrimp paste together.

Heat up pot with 2 tablespoon cooking oil. Saute garlic, shallots and ginger mixture until fragrant on medium high heat. Then add in the shrimp paste mixture.
Add in meat and stir fry. Lower heat, then cover pot with lid for about 15 minutes.

Add water and mix thoroughly. Turn the gas to medium low. Cover, and let it cook for about 1 hour until the meat soften, or the water reduced to ⅓.
Stir-in the black peppercorn, sour vegetables, and salt to taste. Add a dash of whiskey if preferred. Cook for another 10minutes, and it's ready to be served.