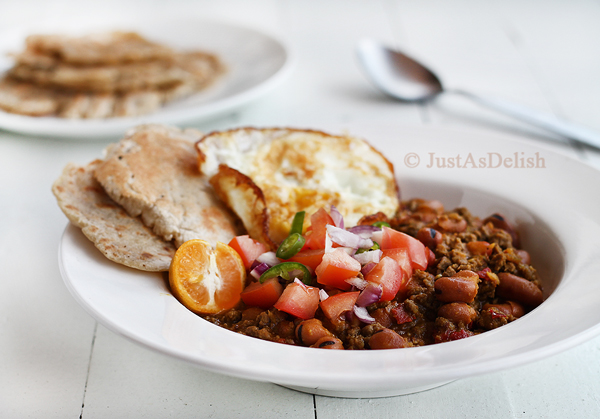 Kacang Pool or Kacang Phool is a rather popular food in Johor Bahru, and everyone seems to be talking about Kacang Pool Pak Haji at Larkin. As this dish is adapted from the Middle eastern way of eating fava bean, I think the name Kacang Pool most likely got its name from the Egyptian word foul (or pronounced "ful") for fava bean. Foul Medames is considered to be Egyptian's national breakfast.
In Malaysia, you might have been munching on fava beans (or broad bean) for years without even knowing it. At the kacang putih stall, look out for these salty crunchy beans is with its skin split open. I was fortunate to have a friend bring back some fresh fava beans from middle east as now (spring) is the harvesting season. Preparing favas involves first removing the beans from their pods, then parboiling the beans to loosen their exterior coating, and removing that before cooking.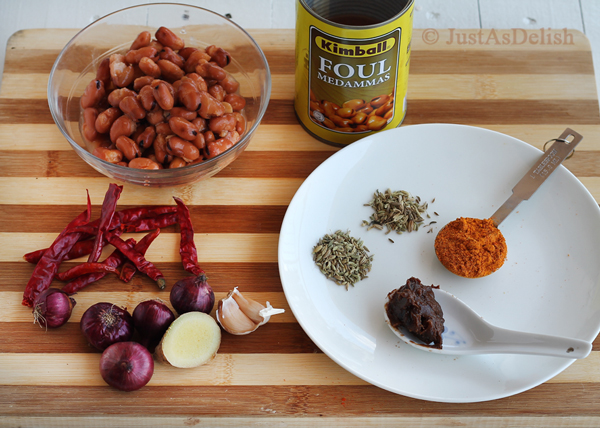 As fava beans are seasonal produce, they are enjoyed all year round in dried form. The taste of the fresh fava have a slight bittertaste as compared to the creamy texture of the dried ones. This Kacang Pool dish uses dried beans which cannot be found here in KL, therefore canned Foul Medammas is used for this recipe.
To take note: Fava beans can be harmful to some people have enzyme deficiencies of the blood and develop anemia.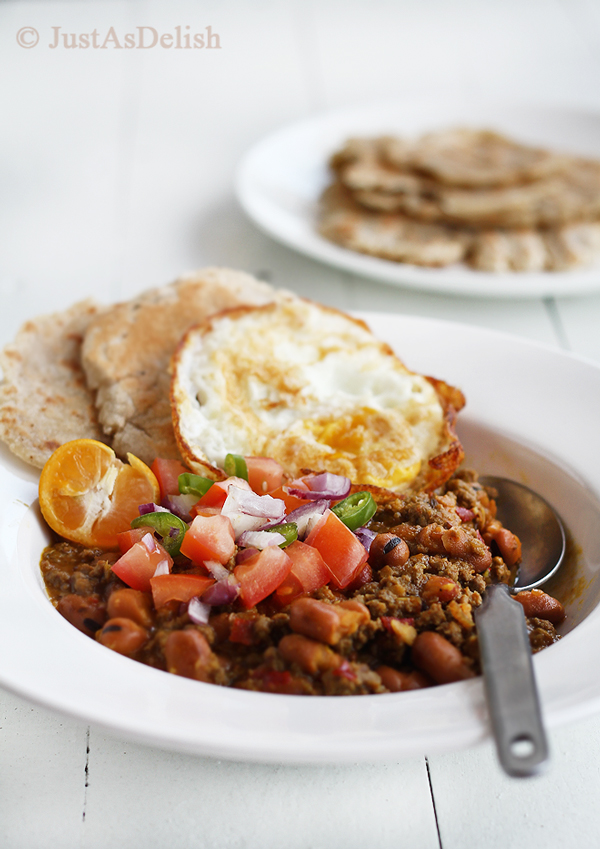 There's many variations of this Johorian dish, so my version is an adaptation of Kitchen Snippets' & Wendyinkk's recipe. I'm submiting this to Malaysian Food Fest – Johor Month hosted by Annie of Annielicious Food

Kacang Phool
Ingredients
1 can (400 g) Foul Medammas / cooked dried Fava beans / kacang parang
150 gm Minced Beef
¼ cup Tamarind juice (10 gm tamarind + ¼ cup water )
2 tablespoon Meat Curry Powder
1 teaspoon Ground Fennel Seed (Serbuk Jintan Manis)
1 teaspoon Ground Cumin (Serbuk Jintan Putih)
Freshly Ground Black pepper
½ cup Water
Salt to taste
1 tablespoon Oil
Blended / pounded to a paste:
5g Dried Chili - soaked (can be replaced with 1 tablespoon tomato sauce for less spicy dish)
40g Shallots
5g Garlic
5g Ginger
Accompaniment:
Fried Eggs
Onion - diced
Tomato - diced
Fresh Green Chili - diced
Coriander Leaves - chopped
Lime - halved
Instructions
Add oil into a hot wok and stir fry the blended paste until fragrant. Add in curry powder, cumin powder and fennel powder. Stir until well mixed and very fragrant.
Put in the minced meat and stir until the meat is cooked. Add in the water and let boil. Once the mixture has boiled, stir in the tamarind juice and the beans (with the liquid). Add salt and ground black pepper to taste.
Using the back of a wooden spoon, mash up some beans and cook until the mixture has thickened.
Serve the dish in a deep plate and top up with a sunny side egg, diced tomato, onion, chilies and coriander. Squeeze some lime / lemon juice. Accompany with bread.