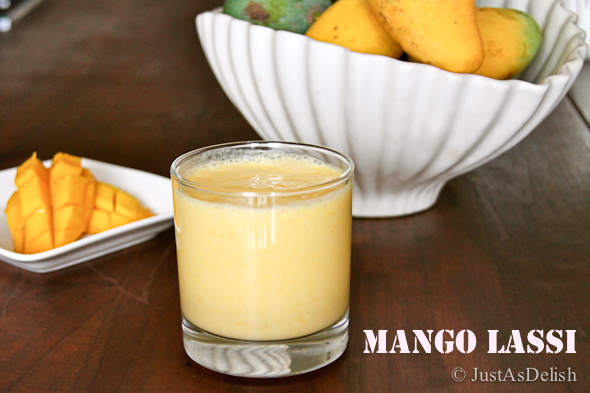 It's mango season here in Malaysia, you can see mangoes everywhere. With the days getting hotter and mangoes aplenty, what better way to cool down than a cold sweet mango lassi drink. Mango lassi has always been my to-order drink when I go to Indian restaurants and it's so easy for you to enjoy at home too.
Rich and flavourful mangoes blended with yogurt and you've made yourself the perfect hot day drink! I've seen different variation of mango lassi, and I love the spicy dimension of ginger in the sweet mango lassi.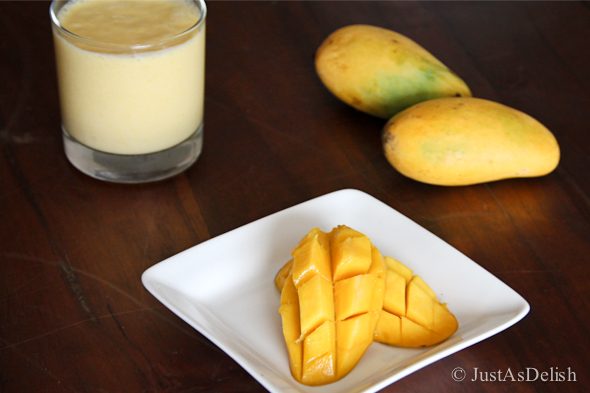 There's endless possibilites of lassi variations, mix and match any types of fruits + yogurt. But mango lassi is still my personal favourite.
If you have not yet make your own yogurt, you seriously have to see my post on Homemade Yogurt. Like right now. Making your own yogurt is so easy, that my friend Maggie was shocked and amazed when I taught her during my recent visit to her place in Shanghai.

Ingredients
300g Mango - cut into small pieces
450g Plain Yogurt
1-2 tablespoon Sugar (depending on how sweet is your mango)
1 tsp Ground Ginger (optional)
100ml Milk or more
Instructions
Put all the ingredients in blender and blend well together. Add more milk until you reach the consistency you like.
Add ice cubes & drink up!