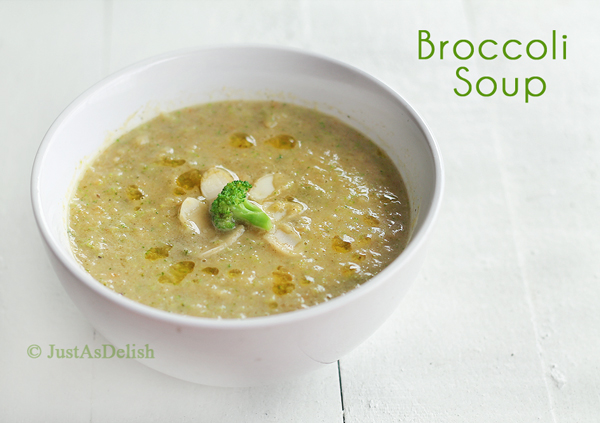 Growing up, my two other sisters & I hated vegetables. Like all Asian mothers who meant well, mama would force us to eat vegetables because it's for our own good. All of us still laugh at the memories of the clogged kitchen sink in our family home .. to reveal the pipe fully trapped with vegetables. Oops the culprit was my elder sis. What would young children know what's good for them? All we knew it was yucky, bitter and doesn't taste as good as meat.
Oh yes, I was a meat lover. Until I went to Sydney for university. I started adding more vegetables into my grocery bag because it was cheaper than meat protein. Yes, the life of a poor student does have its hidden benefits.
Now all 3 sisters love vegetable. In fact, we couldn't get enough of them. In the future, I'm not sure how I will teach my children to love vegetables yet. Definitely I will have to create delicious recipes like this broccoli soup that  many claimed that their children would repeatedly request for.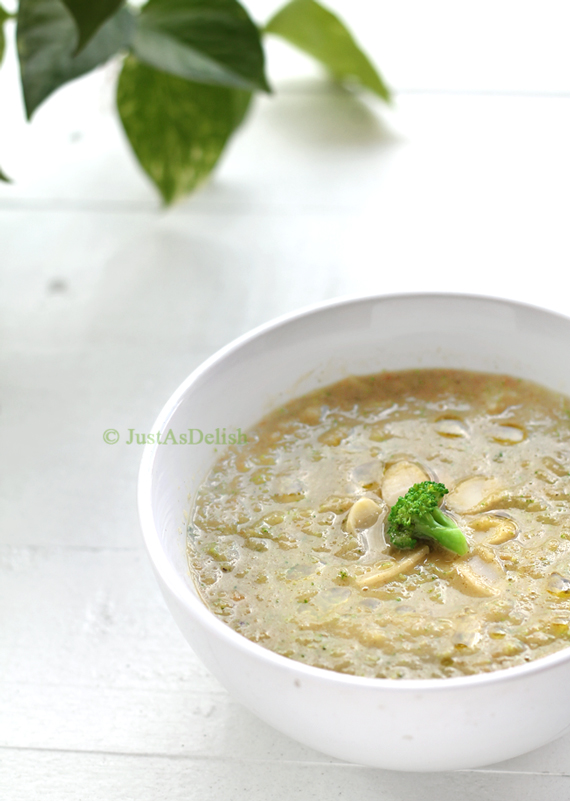 Adding potatoes into any soup makes it creamy, without the need to add any cream. Making this a creamy, healthy, nutritious, delicious Broccoli Soup. This soup is very satisfying, and it's ready in 20 minutes.

Creamy Broccoli Soup
A creamy satisfying broccoli soup that will be ready in less than 30 minutes
Ingredients
Olive oil
1 Onion - quartered
1 small Carrot - cut into chunky pieces
2 medium Potatoes - cut into chunky pieces
2 cups of Broccoli florets
1 tablespoon homemade Vegetable Bouillon
500ml water or Vegetable Stock
Pinch of Salt, Pepper & Cumin
Instructions
Sauté onion, carrot and potato with olive oil in a small pot until onion is soft and translucent. Add Vegetable boullion and water, and bring to a boil and turn down heat to simmer.
[/br]
When the potatoes are just soft, add broccoli florets and simmer for about 10 minutes. (I prefer my broccoli to be a bit undercooked).
Notes
If you don't have the vegetable bouillon, you can use vegetable stock instead