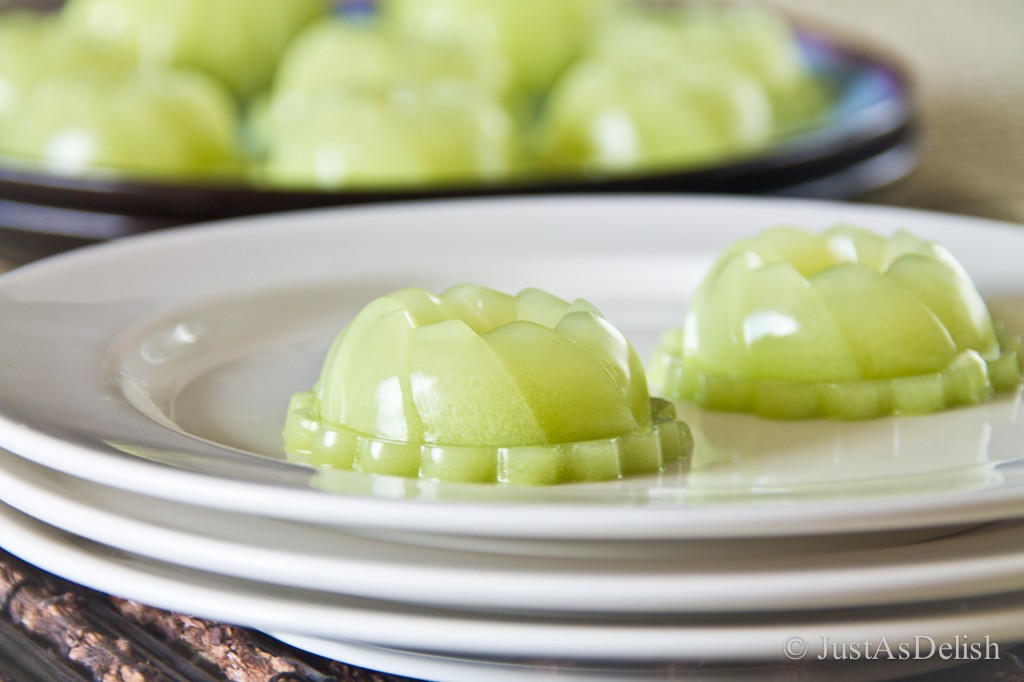 One of the fun thing about going back to my hometown is bringing back goodies. Among the things I brought back are a lovely pandan plant from my grandpa's backyard and long forgotten cute moulds salvaged from my mama's kitchen cabinets. I feel like a treasure hunter when I discover  something I can reuse. Being a firm believer in reusing and recycling, I make full use of any old functional items I find (or borrow from friends and neighbours) instead of letting the items sit idle. What items do you reuse?
Pandan leaves + cute moulds = Pandan Agar Agar or Pandan Jelly. A refreshing Malaysian dessert.
Pandan plant grows on the ground very easily and rapidly without requiring much care, but living in an apartment have me resorting to keeping the plant in a flower vase filled with water. With the glaring hot sunlight on my balcony, the leaves are starting to wilt. I am crossing my fingers that the plant can last more 2 weeks.
To readers who are new to pandan, it is used in Southeast Asian cooking to add a distinct aroma to rice and dishes such as nasi lemak, kaya jam preserves, and desserts such as pandan cake. Pandan leaf can be used as a complement to chocolate in many dishes, such as ice cream.
Besides the wonderful aroma, the extract from pandan leaves by blending with water gives a natural green colouring. Just like these enticing light green jelly. For this delightful refreshing dessert, I use agar agar powder instead of the strips (which I used in Mango Pudding).  If you do not have jelly mould, you can also use muffin tray, mini tart mould or just a 16cm glass dish / cake pan and cut into squares. Let your creative juice flow!
Normally adding coconut milk to agar agar makes the mixture separates into 2 different layers – clear layer & milky layer, but it is not  very obvious here. Doesn't really matter, as long as it taste great!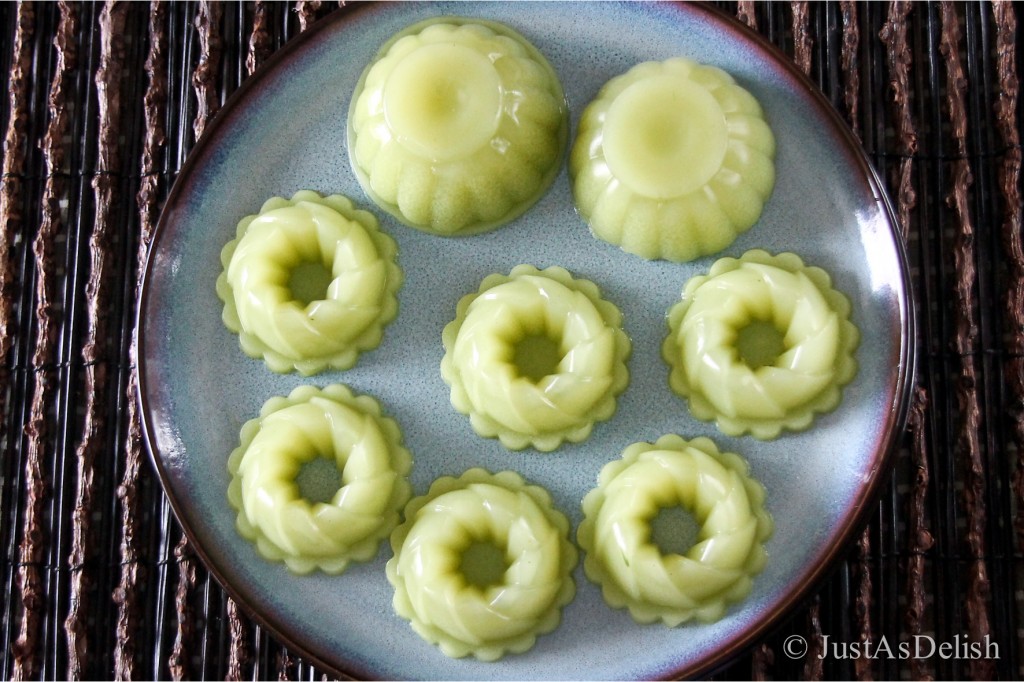 Pandan Agar Agar (Pandan Jelly)
Author:
Adapted from Malaysian Cakes and Desserts by Rohani Jelani
Ingredients
500ml Water
3 teaspoon Agar-agar Powder
100g Brown Sugar
100ml Pandan Juice
120ml Coconut Milk (preferable 100% coconut milk)
Instructions
Pandan Juice: Rinse 8 Pandan leaves and, cut into 2 cm lengths. Blend the pandan leaves with 150 ml (2/3 cup) of water. Strain the pandan juice and discard solids.

In a medium saucepan, combine water, agar-agar powder and sugar and bring it to the boil. Reduce the heat and simmer until agar-agar and sugar completely dissolves, about 10 minutes.
In a bowl, mix together the pandan juice and coconut milk. Then pour into the simmering agar-agar mixture, stirring constantly until the mixture come to a boil. Once it reaches a rolling boil, take the pot off the heat immediately and pour the mixture into jelly mould or shallow glass dish of cake tin measuring approximately 16 cm (6 ½ inches) across.
Set aside to cool before chilling in the refrigerator. Cut as desired and serve chilled.