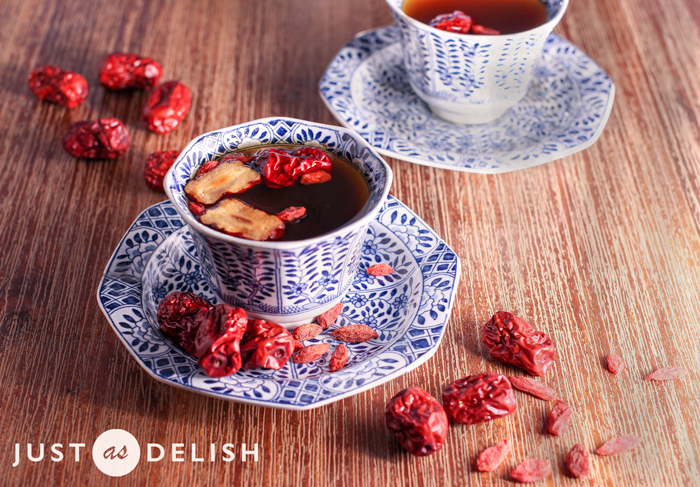 Chinese red date 红枣 (jujube) is one of the most popular Chinese foods used as a health tonic and traditional herb, especially to improve qi (energy) and blood for the body. It is too bad that the western world does not know about the health benefits of red dates because red dates also strengthen the spleen and stomach qi (energy) which helps to digest food, tonify blood and relax the mind. When you have good overall qi, it is reflected through your healthy rosy cheeks (that's our natural blusher 🙂 )
I grew up with food cooked with red dates almost every week and drinking red dates tea after menstruation. Red dates tea is also highly recommended after delivery of a baby (during the postnatal 'confinement period' in the Chinese customs) to replenish back the blood and qi. During the colder months especially in winter, I notice that regularly drinking red dates tea this year improves my energy and in turn helped to keep my body warmer.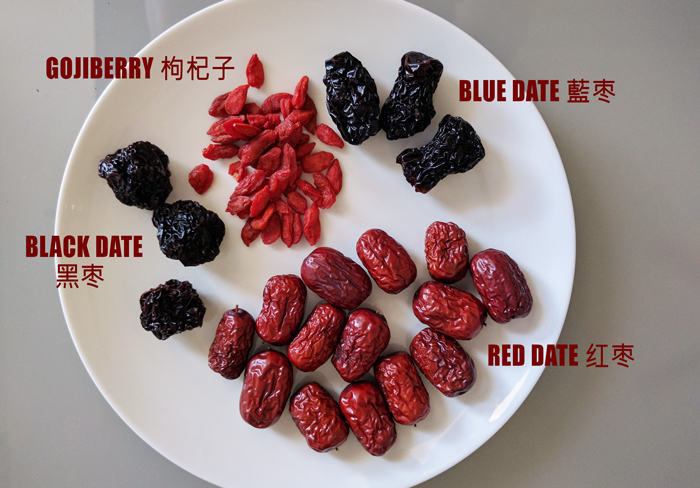 Dates can be eaten fresh or dried. For this recipe, dried ingredients are used and that can be found at Chinese Medicine shops or Asian shops. Black date 黑枣 and blue date 藍枣 are different variaties of Chinese dates. If you are not able to get hold of black and blue dates, just use red dates and gojiberries. Sometimes I like to add in dried logan or ginger slices.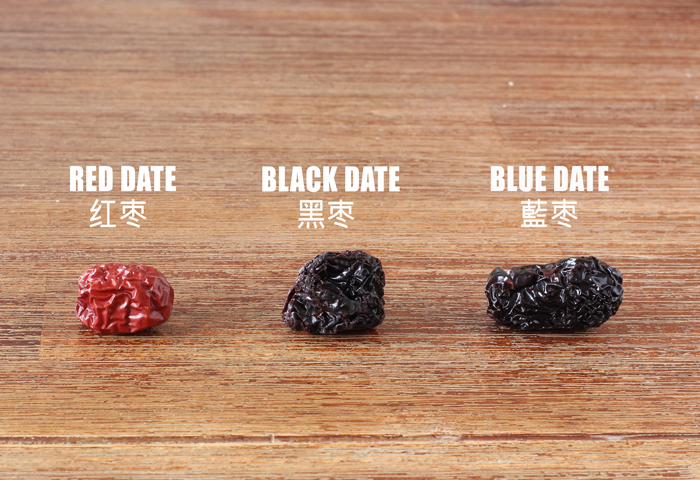 After boiling the ingredients, enjoy the drink throughout the whole day, preferably to be consumed the same day. I prefer the 2nd method of blending the concoction and drink up all the fibre as well, as I find the blended tea is more flavourful. It's all shown in the video.
Nourishing Red Dates Tea - 2 Ways
Nourishing Red Dates (Jujube 红枣) Tea remedy to improve qi (energy) and blood circulation, and get the healthy rosy cheeks.
Instructions
Remove seeds from the dates
Bring all ingredients to boil in a pot, then switch to low fire to simmer for 30 minutes.
Tea is ready to enjoy by straining the ingredients, and just drink the liquid.
nd method (which I prefer) - blend the concoction and drink up all the fibre.