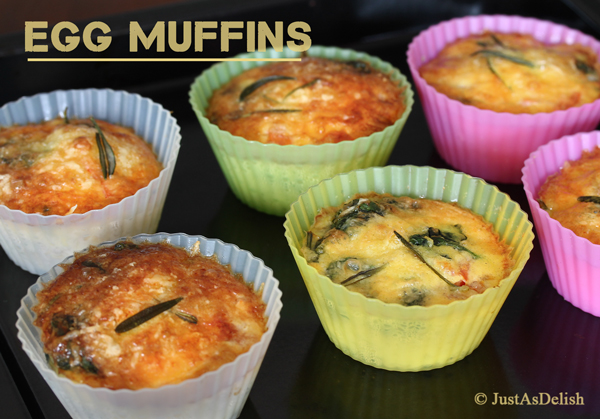 I have 2 confessions to make.
1st confession – I'm not a morning person and I become grouchy bear if I'm on empty stomach. So stay away from me in the morning, especially if I didn't get my breakfast. I will try to get as much sleep as I possibly can before waking up, I'd rather get an extra 15 minutes sleep than using them to do my hair or make-up.
2nd confession – I l used to eat in the car while driving to work, and I still do now when I'm running around in the morning.
Egg "Muffins" are great breakfast ideas for anyone who's busy in the morning and wants something that can be made ahead and eaten on-the-go. These Egg Muffins, or more like mini-quiches baked in muffin cups to create a grab-and-go breakfast that you can make on the weekends and then quickly reheat in the oven for a hot breakfast on the go.  Continue Reading →